4/03/16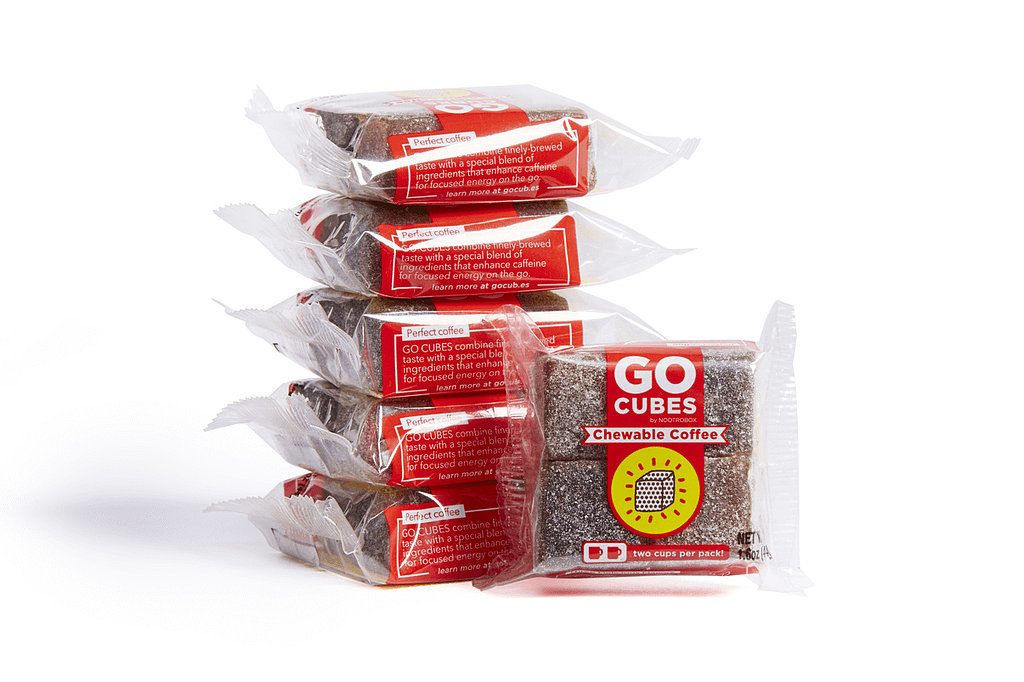 Need coffee to jump-start your mornings, but concerned about your caffeine intake? Coffee-lovers, all your problems are about to be solved with chewable coffee, a healthier alternative that focuses on brain power over jitters. Created by a Silicon Valley startup called Nootrobox, Go Cubes contain the same amount of caffeine as one cup of coffee (two cubes hold 100 mg of caffeine) but with other safe ingredients for "enhanced focus and clarity" as advertised. Supplements including L-theanine — a mental booster commonly found in green tea — B6, and methylated B12 are precisely measured and featured in each cube.
Not only are they spill-free and healthy, but according to Caitlin McGarry of Macworld, they also taste great. "The texture is like a Sour Patch Kid, though a cube tastes almost exactly like a latte," she wrote. Although you can't customize your order at the counter, Go Cubes are made with cold brew coffee and come in three flavors: mocha, pure drip, and latte.
Related: Health Benefits of Coffee
Although it's not advised to consume the concentrated dosage on an empty stomach, these cubes will kick your cognitive abilities into full gear. "When I hit my 3:00 p.m. post-lunch slump, two cubes turned me into a machine of productivity." This is especially great news for those who look to caffeine to boost workouts, since Go Cubes eliminate the need to down an entire cup of java before exercising.
A box of 20 four-packs costs about $53 on their website or about $20 for six four-packs, which isn't too bad considering the amount we pay for a real latte. Go Cubes claims to be the future of coffee, and with these benefits, they just might be!
POPSUGAR, the #1 independent media and technology company for women. Where more than 75 million women go for original, inspirational content that feeds their passions and interests.
Source: These Healthy, Chewable Coffee Cubes Might Just Replace Your Cup of Joe : PopSugar