http://www.popsugar.com/fitness Mon, 21 Mar 2016 18:18:36 -0700 POPSUGAR Fitness inspires readers to live a healthy, balanced lifestyle with news and tips on exercise, eating, gear, and more! en-US Copyright 1976-2016 POPSUGAR Inc. All rights reserved. http://media3.popsugar-assets.com/v3115/static/imgs/feeds/logos/popsugar.png http://www.popsugar.com/fitness http://www.popsugar.com/fitness/Creamy-Vegan-Pasta-Recipe-40647780
The following post was previously featured on Purely Twins and was written by Lori Morris and Michelle Corso, who are a part of POPSUGAR Select Fitness.
Looking for a quick and easy savory dish for lunch or dinner? Unbelievably healthy creamy and delicious veggie pasta dish made with plantains and zucchini. All on the table in less than 10 minutes. This recipe is gluten-, grain- and dairy-free and made from a few ingredients.
Growing up we weren't the biggest pasta girls but did enjoy it from time to time. We liked our pastas PLAIN. No butter. No nothing. Just the plain noodles. As we got older things changed. We got hooked on one of Carrabas's pasta dishes which they don't have any more. Over the years we found ourselves eating less and less pasta. We were more rice and pizza girls. Now we are plantain girls. So, it was easy for us to stop eating pasta when we went gluten-free. Yes, they do have gluten-free pasta options out there but again we don't really crave it so we don't really eat it that much. We actually really just prefer using vegetables like zucchini as our pasta. We have to say, we are crazy about this dish. You will be too especially if you like quick meals and creamy sauces.
As you know we like to keep things simple when we can. With this recipe we did just that. You can enjoy it as is or serve it with a piece of fish or meat of choice. The veggie pasta is so rich and satisfying it really would go well with just about anything.
We love using vegetables to make creamy sauces like cauliflower. Here is another great dairy-free cauliflower sauce that could be used in this recipe if you would like to keep it low carb. But we wanted to do something a little different and thought why not use plantains for a base sauce?!? Now we have a plantain recipe for a creamy alfredo-like sauce made with coconut milk, red pepper and nutritional yeast. Delicious and nourishing dinner recipe made in under 10 minutes. A great meal for a busy weeknight.
As we are finally getting around to sharing this recipe we sure wish we still had a bowl of this to enjoy. It's good for you too! Enjoy with a glass of wine and relax.
Notes
Creamy zucchini carrot pasta with a dairy-free sauce made with plantains, coconut milk, red pepper, and nutritional yeast. A super healthy and delicious pasta dish that is easy to make for those nights you just don't feel like cooking. A gluten-free, grain-free, and dairy-free dinner.
Ingredients
Creamy sauce:
1 cooked plantain – about 150-200g
1/4-1/2 cup of coconut milk (full-fat, canned)
1 red pepper
1/2 cup of nutritional yeast
1 1/4 teaspoons sea salt
1 teaspoons chili powder
1 green onion
1/2 teaspoon garlic powder
Veggie pasta:
1–2 spiralized zucchini
1–2 spiralized carrots
Directions
Cook your plantain if it is not already cooked.
Spiralize zucchini and carrots.
Place vegetables into a bowl as you make the cream sauce.
Place cooked plantain in blender with coconut milk, pepper, nutritional yeast, and spices.
Blend until creamy.
Pour and mix sauce with vegetables.
Enjoy.
Serve as is or with your favorite protein source.
Information
Category

Main Dishes

Yield

Serves 2–4
http://www.popsugar.com/fitness/Creamy-Vegan-Pasta-Recipe-40647780#comment Healthy Recipes Healthy Living Vegan Dinner Pasta Mon, 21 Mar 2016 17:47:00 -0700 Lori Morris & Michelle Corso 40647780 tv-14 Creamy Vegan Pasta Recipe http://www.popsugar.com/fitness/New-Workouts-Good-Your-Brain-40614663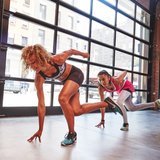 We know that doing the same repetitive workout without mixing it up at all isn't the best for your body; you're working the same muscle groups over and over. Your body eventually hits a plateau and doesn't experience growth. Did you know the same is true for your brain?
Related: A Beginner's Guide to Zumba
While it might be comfortable to stick with what you know – and what you're good at – expanding your horizons and trying new, different workouts can help your brain grow and develop. And even though the human brain hits its developmental peak in your 20s, working on new motor skills as an adult (even well past the 20s) can actually lead to growth in the motor cortex and neurological development. So yes, you can get smarter and keep your brain sharp as you age.
Related: 10 Things to Know Before Your First Yoga Class
Picking up a new workout or sport challenges your brain in a way that forces it to adapt and grow; the result from this challenge includes increased gray matter, the part of your brain that computes and processes information. Additionally, your neural communication improves and becomes faster – so don't let your brain slow down by sticking to your old routine!
Even if it seems intimidating at first, pick up a new class or form of exercise and try to master it. Your brain will thank you.
http://www.popsugar.com/fitness/New-Workouts-Good-Your-Brain-40614663#comment Beginner Fitness Tips Health News Studies Workouts Mon, 21 Mar 2016 17:32:00 -0700 Dominique Astorino 40614663 tv-14 New Workouts Are Good For Your Brain http://www.popsugar.com/fitness/How-Replace-Eggs-When-Baking-40564010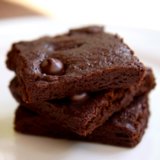 Those who love to bake always have a few staple ingredients in their kitchens – flour, baking soda, sugar, and, of course, eggs. I mean, you can't bake a cake or batch of muffins without cracking a few eggs, right? Not exactly. You can absolutely substitute eggs in your cookies, pancakes, and breads with this simple swap. For every egg, make a flax egg by mixing one tablespoon flaxmeal and three tablespoons water. The flax becomes gelatinous when soaked for five to 10 minutes, resembling the consistency of eggs.
It not only looks egg-like, but it acts as a binder to prevent your cakes from crumbling, and also helps your baked goods rise. But the best part? Flax offers a few health benefits that eggs don't. If you're watching your cholesterol and saturated fat intake, are trying to increase your daily fiber (who isn't?), and could stand to get more omega-3s in your day, flax is the way to go. One flax egg is also almost half the calories, so if you bake a lot, it's a huge bonus when it comes to weight loss.
| | 1 egg | 1 tbsp. ground flaxseed |
| --- | --- | --- |
| Calories | 71 | 37 |
| Total Fat (g) | 5 | 3 |
| Saturated Fat (g) | 2 | 0 |
| Cholesterol (mg) | 211 | 0 |
| Sodium (mg) | 70 | 2 |
| Carbs (g) | 0 | 2 |
| Fiber (g) | 0 | 2 |
| Protein (g) | 6 | 1 |
| Calcium (mg) | 3% | 2% |
| Iron (mg) | 5% | 2% |
| Omega-3s (mg) | 37 | 1,597 |
| Omega-6s (g) | 574 | 414 |
"What about the protein?" you ask. Yes, it's true that eggs offer a ton more than flaxmeal, but I'm pretty sure (I hope!) downing brownies isn't your main form of daily protein. So you can make it up during other meals and snacks. Or if you really want more protein in your doughnuts and banana bread, try adding beans or a plant-based protein powder to your batter.
Go ahead and use this little trick in your favorite recipes. Or if that makes you a little nervous, try one of these tried-and-true recipes – you'll never know they're egg-free.
http://www.popsugar.com/fitness/How-Replace-Eggs-When-Baking-40564010#comment Food Hacks Kitchen Hacks Healthy Eating Tips Healthy Cooking Tips Healthy Living Vegan Vegetarian Eggs Mon, 21 Mar 2016 16:58:00 -0700 Jenny Sugar 40564010 tv-14 How to Replace Eggs When Baking http://www.popsugar.com/fitness/What-Happen-My-Body-When-I-Stop-Taking-Birth-Control-Pills-7766267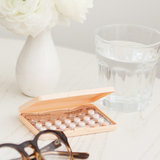 Between reports of health complications and more women thinking about IUDs, you might be considering a break from birth control pills. If you're concerned about what this change will do to your body, here's some information and advice from a board-certified physician who practices in southern California.
Dear Doctor,
I have been taking birth control pills for 10 years and things have shifted in my personal life and I no longer need to worry about getting pregnant. I want to go off this pill but am worried what will happen to my body and my cycle. Can you tell me what I should expect when I stop taking the pill? Will I gain weight? Will I break out? Will my period be just awful? Also, how long will it take for my hormone levels to return to normal?
– No More Pill For Me
Let me take off my lady doctor cap for a moment and share with all of you that I went through this very same issue last year. After years on the pill, I stopped taking it and will give both some professional and personal advice on this matter with you.
To begin, the birth control pill works by preventing ovulation. Once you stop taking the pill, the hormones are out of your body quickly, usually within a couple of days (this is why women who miss a couple days of pills on birth control have a chance of ovulating and getting pregnant!). Another important point to make is that it does not matter how long you were on the pill, from 10 weeks to 10 months to more than 15 years, your body will still be rid of the hormones within a couple of days!
Related: One Doc's Personal Experience With an IUD
Once the hormones are out of your system, your body will begin to start producing hormones to initiate menstrual cycles. Some women will begin to ovulate in a couple of weeks, whereas it may take several months for other women to begin to ovulate. Generally speaking, your body should be back to "normal menstruation mode" within two to three months after stopping the pill. It is important to emphasize that if you had problems with ovulation prior to starting the pill, you may continue to have irregular ovulation/periods after stopping the pill. Most women with normal ovulation/periods prior to starting the pill will continue to have normal ovulation/periods after stopping the pill. But some women who had regular periods prior to starting the pill may have irregular ovulation after stopping the pill. The key point here is that everyone's experience with ovulation/periods after stopping the pill is different!
There is a condition called post-pill amenorrhea (or lack of menstruation) that can occur after stopping the birth control pill. According to the Mayo Clinic, the reason for lack of menstruation in these women is that the body is just taking longer to produce the hormones necessary for ovulation and menstruation. If you still haven't had a period after three months, they recommend taking a pregnancy test. It would be prudent to also schedule an appointment with either your primary care physician or gynecologist for evaluation. Some women never get a period after they stop taking the pill because they ovulate and conceive right away after the discontinuation. If you do not want to become pregnant, use another form of contraception such as condoms or a diaphragm.
Related: Bookmark This Page For When You Forget to Take Your Birth Control
Many women take certain birth control pills to regulate their acne. Once you stop using birth control, you may notice an increase in acne on your face or on other parts of your body. When your body's hormone levels regulate again, the acne can subside in some cases. As far as weight fluctuation is concerned, it has been shown that birth control pills that are higher in estrogen may cause weight gain and water retention. Therefore, your body may adjust after stopping the pill and some weight loss may occur due to a decrease in water retention. Again, each woman's experience may be different. Case in point, I did gain some weight after I stopped the pill, but it may have been because of other factors due to the stress of trying to conceive, which is why I stopped taking the pill. Many birth control pills are designed especially to help treat exaggerated premenstrual syndromes or, in certain women, premenstrual dysphoric disorder. Thus, some women will notice increased breast tenderness and other premenstrual symptoms such as nausea, headaches, and fluctuating emotions.
I'll finish by telling you more about my experience with stopping birth control. I had regular menstrual cycles before I started the pill, but this was not the case after I stopped the pill. It took approximately two months to get my first period off the pill, and they were very irregular after that (ranging from five weeks to 12 weeks between periods). After seeking consultation with my gynecologist after one year of irregular cycles, I was diagnosed with oligo-ovulation, which basically means I ovulate very infrequently. They could not find any medical cause for this problem after an extensive workup. At first, I felt like something was wrong with me or that I had done something in my lifetime to cause this. But I now realize I am not alone and that there are many women out there going through the same problems I am going through! Hopefully, if any of my readers are going through the same problem as me, they can feel better knowing that there are many women out there (including myself) that are going through it as well!
DrSugar posts are for informational purposes only and should not be considered medical advice, diagnosis, or treatment recommendations. Click here for more details.
http://www.popsugar.com/fitness/What-Happen-My-Body-When-I-Stop-Taking-Birth-Control-Pills-7766267#comment Healthy Living Women's Health Birth Control Mon, 21 Mar 2016 16:10:00 -0700 Lizzie Fuhr 7766267 tv-14 What Will Happen to My Body When I Stop Taking Birth Control Pills? http://www.popsugar.com/fitness/Low-Carb-Side-Dishes-18005235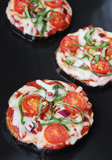 Low-carb doesn't mean piling your plate with nothing but protein. In fact, nutritious, delicious vegetables are always a cornerstone of any healthy low-carb diet. If you're trying to stay away from starchy, high-carb sides like potatoes and white rice, then try these veggie-heavy, low-carb sides that'll satisfy!
http://www.popsugar.com/fitness/Low-Carb-Side-Dishes-18005235#comment Low-Carb Healthy Recipes Appetizers Healthy Living Mon, 21 Mar 2016 14:50:00 -0700 Michele Foley 18005235 tv-14 Low-Carb Side Dishes http://www.popsugar.com/fitness/Barre-Workout-Videos-40574720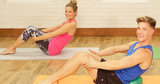 Get ready to tone and tuck with our best booty-kicking, body-leaning barre workouts. All which you can do in the privacy of your home. Press play and get to work!
http://www.popsugar.com/fitness/Barre-Workout-Videos-40574720#comment Workout Roundups 10-minute Workouts Intermediate Workouts Video Workouts Barre Barre Workouts Workouts Strength Training Mon, 21 Mar 2016 14:38:00 -0700 Dominique Astorino 40574720 tv-14 Barre Workout Videos http://www.popsugar.com/fitness/Coconut-Black-Rice-Breakfast-40487999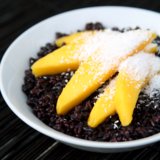 You know when you find the perfect, most ripe mango, and you feel like you need to tell the world? Well, this twist on the traditional Thai sticky rice with mango is a celebration of that feeling, because only a beautifully ripe and sweet mango deserves to be used for this recipe.
To cut back on calories and sugar, use forbidden rice (also know as black rice) instead. Not because the name sounds incredibly exotic, but because it's a whole grain full of iron and fiber and offers some of the highest levels of the antioxidant anthocyanin, which fights cancer, prevents heart disesase, and improves memory.
Black rice doesn't taste a whole lot different than other rice and is most similar to brown rice in its chewy texture. The fun part about this dish is that it's cooked in light coconut milk, offering a subtly sweet tropical flavor that complements the juicy mango to perfection. And because it's low in added sugars, it makes a delicious, nutritious, and unique breakfast.
From Jenny Sugar, POPSUGAR Fitness
Black Rice With Mango Breakfast
Notes
For a creamy, porridge-like consistency, add warm coconut milk over the top of the finished dish.
Ingredients
1 cup black rice (forbidden rice)
1 can light coconut milk
1/8 teaspoon salt
2 teaspoons maple syrup
2 mangos
4 teaspoons unsweetened shredded coconut
Directions
Place rice, coconut milk, and salt in a covered pan. Heat on high until it starts to boil. Reduce to simmer and cook covered for 30 minutes.
Remove from heat and allow to sit for 5 minutes. Stir in the maple syrup.
Scoop 1/4 of the coconut rice into a bowl and top with sliced mango and 1 teaspoon shredded coconut.
Store uneaten rice in glass containers in the fridge for later.
Source: Calorie Count
Information
Category

Breakfast/Brunch

Yield

4 servings

Cook Time

30 minutes
Nutrition
Calories per serving

328
http://www.popsugar.com/fitness/Coconut-Black-Rice-Breakfast-40487999#comment Healthy Desserts Healthy Recipes Dairy-Free Healthy Living Whole Grains Rice Vegan Gluten-Free Breakfast Vegetarian Mon, 21 Mar 2016 14:37:00 -0700 Jenny Sugar 40487999 tv-14 Coconut Black Rice Breakfast http://www.popsugar.com/fitness/Dairy-Weight-Loss-40645443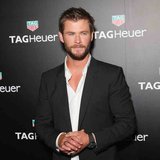 Image Source: Getty / Don Arnold
Celebrity nutritionist Dr. Philip Goglia, whose diet tips have helped Cara Delevingne, Chris Pratt, Khloé Kardashian, Chris Hemsworth, and others, recently put out his G-Plan nutrition program online. "The goal is to reduce inflammation and look as lean as you can – with a great deal of energy," Dr. Goglia told People. One of his tips for slimming down? Cutting out dairy.
Not only does this elimination help clear up your skin and nasal congestion, but it's also key to a flat belly. "Dairy is like eating moderately hard phlegm," Dr. Goglia said. "It adversely affects digestion, it causes bloating and gas, it promotes inflammation, and it adversely affects oxygen utilization." In just six weeks, Khloé lost 11 pounds with this tip in addition to exercising regularly.
Chris Pratt was also able to shed over 60 pounds in preparation for Guardians of the Galaxy, thanks to Dr. Goglia. And judging by his Instagram photo ahead, the tip seems to be working!
http://www.popsugar.com/fitness/Dairy-Weight-Loss-40645443#comment Dairy-Free Healthy Living Weight Loss Celebrity Fitness Mon, 21 Mar 2016 14:04:00 -0700 Nicole Yi 40645443 tv-14 Dairy and Weight Loss http://www.popsugar.com/fitness/Plus-Size-Yoga-40283781
How do you get a perfect "yoga body?" You hop on your mat and do yoga. Because yoga isn't just for the thin or flexible – it's for everybody. There is no one-size-fits-all, and many women are speaking out, challenging society's standards about who should and shouldn't do yoga. When so much in the world can make us feel bad about how we look (or don't look), your mat can be the one place where you feel strong, confident, and beautiful.
Women like the ones featured ahead tagged their Instagram pics with hashtags like #yogaforeveryone, #strongisnotasize, #redefiningyoga, #thickfit, #bodypositive, #mycurvescan, #celebratemysize, #healthycurves, and #loveyourbody. They pride themselves on being body-positive, dedicated yogis, and it's clear that yoga is definitely working for their bodies and their minds.
http://www.popsugar.com/fitness/Plus-Size-Yoga-40283781#comment Fitness Inspiration Workouts Body Image Cellulite Yoga Mon, 21 Mar 2016 13:00:00 -0700 Jenny Sugar 40283781 tv-14 Plus-Size Yoga http://www.popsugar.com/fitness/Best-Healthy-Zucchini-Recipes-40610364
When attempting to cook healthy meals at home, the key to success is finding ingredients that can be used in a variety of recipes. And when it comes to versatile – and delicious – foods that won't break the budget or the diet, there's one that seems to always top the list: zucchini.
While this squash has recently enjoyed a surge in popularity as "zoodles" – a healthy pasta substitute – zucchini's uses go far beyond being topped with marinara. From zucchini fries to zucchini lasagna and all the incredibly delicious – and remarkably simple – recipes in between, this is one ingredient that should be taking up permanent residence in your kitchen.
http://www.popsugar.com/fitness/Best-Healthy-Zucchini-Recipes-40610364#comment Healthy Recipes Zucchini Healthy Living Dinner Breakfast Lunch Dessert Mon, 21 Mar 2016 12:02:00 -0700 Nile Cappello 40610364 tv-14 The Best Healthy Zucchini Recipes http://www.popsugar.com/fitness/30-Minute-Fast-Paced-Pilates-Workout-40581555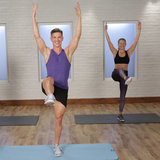 Trainer Jake DuPree wants to help you get ready for the beach – and stat! Focusing on the abs and butt, this 30-minute workout starts with a bang and just keeps going and going – in the best way possible. Your heart rate stays up while you tone and sculpt, which is always a bonus. Plus, you don't need any equipment, just a can-do attitude and sense of humor.
http://www.popsugar.com/fitness/30-Minute-Fast-Paced-Pilates-Workout-40581555#comment Advanced Workouts 30-minute Workouts Full-body workouts Class Fitsugar Fitness Video Workouts Strength Training Mon, 21 Mar 2016 11:44:00 -0700 Anna Renderer 40581555 tv-14 30-Minute Fast-Paced Pilates Workout http://www.popsugar.com/fitness/Purple-Bread-Superfood-40642401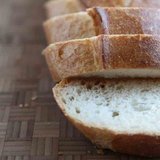 Many of us who are health-conscious are in a constant battle with bread – it tastes so good but it's not so good for you. The problem with white bread is that it puts blood sugar levels at a peak because it's digested too quickly. So as a solution, Professor Zhou Weibiao, a food scientist at the National University of Singapore, created a purple bread that's digested 20 percent slower.
Possibly the first superfood of its kind, Zhou's bread is high in cancer-fighting antioxidants and all natural. Zhou incorporated anthocyanins from black rice, which hold antioxidants and have been proven to help prevent cardiovascular and neurological diseases, as well as help regulate diabetes. The anthocyanins give the bread its purple hue and are also responsible for the slow-digesting quality of the purple bread. Not only does the colorful alternative better for you, but it also has the same texture as white bread that we love.
Although healthier, eating purple bread doesn't necessarily mean you're consuming less calories. "You are eating the same amount of starch and wheat flour, so the nutritional value is the same. The key idea here is slowing down the energy release, so you use those calories over a longer period of time," Zhou told CNN.
We can't get our hands on the purple superfood just yet, but major manufactureres have reportedly reached out to Zhou about potentially making it available on the market. It's not yet known when or where but let's just say we'll be first in line when this bread 2.0 is out.
http://www.popsugar.com/fitness/Purple-Bread-Superfood-40642401#comment Health News Superfoods Bread Antioxidants Mon, 21 Mar 2016 10:37:00 -0700 Nicole Yi 40642401 tv-14 Purple Bread Superfood http://www.popsugar.com/fitness/Weight-Loss-Tweets-39401741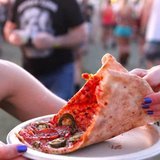 Slimming down is hardly a piece of cake, probably because when weight loss is on the mind, all you want is to eat that freaking piece cake! Sharing your woes on social media can be like therapy, not only for the moral support from your buddies, but also purely for venting purposes. These tweets feel your pain.
Starting a diet sucks! All I can think about is pizza! Stupid salad I ate did nothing! #diet #weightloss
– Daponti (@EugeneDaponti) October 24, 2015
The 90 calories in this granola bar are apparently made of twigs and sadness. #stupiddiet

– Joel Kramer (@Joel_K_Kramer) February 1, 2016
Low moment. Stole my nephews chicken nugget when he wasn't looking. Then another one. And maybe a third. #stupiddiet #bridediet

– Hayley (@Hayley_P27) March 13, 2016
Eating a salad on my break watching this guy eat a Big Mac 5 feet away .. #sojealous #stupiddiet

– Jennifer Cersosimo (@youknowitsjennn) March 15, 2016
It would take a starved heifer to eat all this lettuce. I need a Snickers and Dr Pepper to get the taste of salad out of my mouth.#dietssuck

– CurtisF (@csnfitz) February 26, 2016
I wish someone would tell me when I was going to die so that the few months before that, I could just eat whatever I wanted. #dietssuck

– Devine Cupido (@devinecupido) February 27, 2016
Yet here I am looking at fudge recipes on pinterest…torturing myself #dietssuck… https://t.co/cqe3JFgYRl

– Shannon Jancius (@BeadTurtle907) March 2, 2016
Ughh low carbs makes me all types of emotional #dietssuck

– Fraternity Gent (@fratinfl) March 11, 2016
I choked on a carrot this morning & all I could think about was I bet a donut wouldn't have done this to me #dietssuck #healthyliving #diet

– J.Lovelace (@JesiMet) March 17, 2016
One thing that sucks about doing a weight loss program is that you can't have pizza. Man i miss pizza..
– Zach King (@ZachKingSTL) February 15, 2015
path to weight loss this shit sucks I want a burger https://t.co/24YjRucsDw
– ig: DaBoyGhost (@DaBoyGhost) November 23, 2015
I know I'm serious about this weight loss now cause instead of eating chips or some bullshit I'm eating an orange. I hate life.
– Fire Jawn (@PUSHATIFF) December 6, 2015
*thinks about going to gym and losing weight*
*goes to kitchen and eats oreos*

– Happy Haley (@HaleyLuvsPink) December 6, 2015
Weight loss sucks. I want chocolate:
– Kasey High (@Runners_HIGH_) December 1, 2015
I hate when I'm on a diet and a bag of Doritos accidentally opens and falls into my mouth
– Taylor Johnson (@_hotchocolateee) December 11, 2015
Learned how to do burpees today Swear they are trying to kill me #sucks #progress #workout #weightloss #strength
– Lindsey Hardaway (@LynzeHardaway) October 16, 2015
One moment I'm Googling on weight loss tips and now I Google 'chocolate cake recipe'.
Damn.

– IZZA! IZZA! (@AnotherSixthGun) November 3, 2015
Made #breakfast #pancakes for the kids & hubby, I had a #smoothie. #weightloss sucks!!!
– Meg (@khatti_meethi82) September 2, 2015
*reads that peanuts help with weight loss*
*buys sugar coated honey roasted peanuts*
*sucks sugar off and spits peanuts out*
🙁

– Libby (@elizabthwaddell) April 21, 2015
I just want to eat every chocolate chip cookie in the world and not gain weight.
– Price (@KellenPrice20) December 13, 2015
Being on a diet sucks, it's like, oh you want a brownie? Okay, here's some flavored water. ENJOY!
– Paige (@ddrainbowtime) December 14, 2015
I've stared this new diet where all I eat is salad, 3 times a day. It's been 4 days & the results are I hate the person I've become.
– Martial (@Martial___) December 15, 2015
Just seen a photo of a dominos and I'm close to tears diet sucks
– Helena Lowther (@lowther_helena) December 1, 2015
I want to be thin, but I also want to eat everything.
*Considering tapeworms as a possible realistic weight loss plan*

– Sara Says Stop (@PetrickSara) December 11, 2015
Kind of want to lose more weight.
Kind of want to stuff my face in chocolate cake…
Decisions

– Andrea (@ALovesCookies2) November 22, 2015
how do I lose weight if I love food and hate working out :'))))
– ɐıpnɐlɔ (@ClaudiAyeeee) October 19, 2015
http://www.popsugar.com/fitness/Weight-Loss-Tweets-39401741#comment Funny Fitness Workouts Weight Loss Mon, 21 Mar 2016 09:15:00 -0700 Jenny Sugar 39401741 tv-14 Weight-Loss Tweets http://www.popsugar.com/fitness/Tabata-Workouts-30206750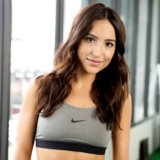 What's not to love about high-intensity interval training? Not only does HIIT save you time, but it also burns tons of calories, both while you work out and after (even if you're doing nothing at all!). One of our favorite ways to HIIT is Tabata, a type of workout that combines 20 seconds of intense bursts of workouts with 10 seconds of rest in four-minute rounds. Does a short and effective workout sound good to you? Get started here.
http://www.popsugar.com/fitness/Tabata-Workouts-30206750#comment Cardio Workouts Tabata Workouts Interval Training Weight Loss Mon, 21 Mar 2016 07:10:00 -0700 Leta Shy 30206750 tv-14 Tabata Workouts http://www.popsugar.com/fitness/Mason-Jar-Meals-40627418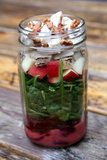 While mason jars may have hit their peak on Pinterest, they remain our favorite way to carry a meal on the go. Glass jars stay intact, whether you're chilling a smoothie in the freezer or heating up pasta in the microwave, and you can let go of any worry surrounding leaching toxins or salad dressing leaking in your bag. Whether it's a busy morning where there's not time to sit down for breakfast or you're looking to step up your desk salad at work, there is a recipe here for you.
http://www.popsugar.com/fitness/Mason-Jar-Meals-40627418#comment Mason Jars Healthy Recipes Smoothies Healthy Living Dinner Recipes Breakfast Lunch Mon, 21 Mar 2016 03:14:00 -0700 Michele Foley 40627418 tv-14 Mason Jar Meals http://www.popsugar.com/fitness/Eating-Healthy-Budget-40626669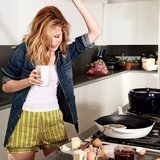 When you're trying to cut costs, it can seem daunting to try to eat healthy as well. Thankfully, our friends at Shape have proved that clean eating is still possible on a budget.
Image Source: POPSUGAR Photography / Sisilia Piring
My roommate and I fancy ourselves the real-life versions of Broad City or Two Broke Girls-but with fewer shenanigans and more real-life #recentgradprobz. We're living the big-city life and loving it. But, as any young NYC residents can attest, we're not rolling in dough after paying our rent.
Hence, this challenge: I wanted to prove that you can eat healthy without breaking the bank, even in the second most expensive city in the country. Gwyneth Paltrow tried (and failed) at the #FoodBankNYCChallenge last year, which dared participants to try to live off $29 a week to experience what it's like for a family to be entirely reliant on food stamps. While I didn't shoot as low as $29 a week, I set my sights on $5 a day
Image Source: CBS
The Rules: Coffee and tea don't count towards the total for the day (because, free office coffee). But that only includes homemade or complimentary coffee-no splurging on Starbucks. Other freebies: herbs and spices and common condiments like olive oil, ketchup, and hot sauce.
The Price: Limiting myself to $30 for a week's worth of groceries would've been tough; I already had large quantities of some foods that I didn't need to buy more of (i.e. rice, oatmeal, peanut butter etc.), and I would end up buying some foods that lasted longer than a week, but would still count towards that total. Instead, I decided to keep track of the cost of everything I ate each day.
The Process: I created a spreadsheet (seriously, I tackled Excel for this, you guys) that added up the cost per serving of every single thing I ate. For example, if I bought five oranges for $4, I logged the cost of eating an orange at $0.80 each. I chose to do most of my shopping at Trader Joe's, which is one of the cheaper places I've found in Manhattan. (Think: prices that are actually comparable to the rest of America. Thanks, New York, for being the city of dreams and really freaking expensive food).
The Twist: As a fitness-obsessed human, I already log my food each day on MyFitnessPal-so I'm no stranger to counting every almond that goes into my mouth. I'm also pretty particular about trying to hit the correct proportions of macronutrients (protein, fat, and carbohydrates) each day-meaning, I spent the week playing the ultimate game of food Tetris, trying to fit my macros and my budget. (If you want to track your meals, try MyFitnessPal or one of these other great weight loss apps.)
Mantra: Make It Work
Image Source: NBC
My go-to breakfast is simple and pretty cost effective: oatmeal with cinnamon and peanut butter, half a banana, and a sprinkle of chia seeds (total cost: $0.70). That made mornings easy, except for a weekend breakfast when I splurged on some egg whites, two whole eggs, jarred jalapeños, and some crumbled fat-free feta (total cost: $1.43).
TBH my lunches weren't the most exciting thing. I brought a few #saddesksalads: baby spinach topped with cooked chicken breast and balsamic vinegar. I also had a cheese stick, baby carrots, and brought one ounce of almonds and an apple for a snack. Sometimes I swapped tuna for chicken and added a slice of avocado instead of almonds (gotta get those healthy fats!) (total cost: 2.17).
For dinner, I alternated between two different dishes. The first was a mashup of ground turkey, spiralized zucchini, brown rice, and marinara sauce. Call me weird, but this one-dish dinner seriously hits the spot (total cost: $1.37). The other was a sort of DIY burrito bowl: chicken cooked with chili powder on top, brown rice, black beans, tomato, and avocado. Add a dash of hot sauce or salsa, and it's basically a Chipotle masterpiece (total cost: $1.54).
And then there was the most important meal of the entire day (obv): dessert. With less than a dollar left for the day, I had to be smart with my last few cents (and calories). Some days, I had half a protein bar with half a grapefruit or an apple (total cost: $0.95), some days I had 2% fat Greek yogurt topped with half a banana and a drizzle of honey (total cost: $0.84), and other days I had a shake with vanilla unsweetened almond milk, half a scoop of protein powder, and a tablespoon of powdered peanut butter (total cost: $0.95). (If these don't sound good enough for you, try these 11 Desserts with Hidden Healthy Foods.)
My totals across the week ranged from $4.90 to $5.19-so, yeah, it wasn't exactly $5, but I'd say I proved my point; you can absolutely eat healthy on a budget.
Time for the #RealTalk
Image Source: ABC
For everyone that's going to immediately say, "you weren't eating enough!" or "that wasn't enough variety!"-hold on. I was eating about 1,600 calories a day (which is right in the ballpark of what someone my size, age, and activity level needs, according to MyFitnessPal). Sure, those sad desk salads may have gotten a little boring, but I was getting plenty of servings of fruits and veggies, protein, and fat for each day. What more can a girl ask for? (Plus, if people on food stamps might not be allowed to spend them on things like steak and cake, then I shouldn't be allowed to include them in my challenge, right?)
Some things made it easy for me: I've always been a brown-bag lunch kind of girl, and I've tried my hardest to limit my Starbucks addiction to the weekends (so I didn't have to give up exciting lunches or daily coffees). Because I already track my food, I know exactly what goes in and out of my pantry each day. If you're more of a mindless muncher, you may not realize how much of your money is going to food each week, and tackling a strict budget like this might be a tough wake-up call.
There were points when I was definitely hungry, and I tried to play it smart; as an avid fitness person, I like to listen to the cues my body gives me. If my stomach says "HEY, I'M HUNGRY" and starts growling loud enough for my Shape coworkers to think I have an animal under my desk, I'm going to feed it. (Except when it says to eat the entire jar of peanut butter). Hence, the reason I went a little over $5 on some days.
But the struggle was real. Having to say "no" to food is hard enough as it is, and when you add tight financial restrictions? UGH. I don't think I could maintain this forever, but sticking to a similar budget for a few days a week seems totally doable. If you normally spend $10 a day on lunch and another $15-20 on dinner, start packing and cooking instead. Think of how quickly those savings will add up! After a few weeks, that's a new pair of Nike leggings. (Really though, thinking of your savings in terms of workout clothes helps a lot.)
Food Budgeting 101
Meal prepping and pre-shopping planning was crucial to surviving the week. (Here's a healthy grocery shopping list and no-sweat meal-prep tricks to help you get started.) Jeanette Pavini, savings expert for Coupons.com, also has a few tips for leaving the grocery store without leaving all your money there too.
Put in a little work. "We pay for convenience," says Pavini. That means pre-washed and chopped lettuce will probably be more expensive than buying a whole head of it and chopping yourself. Double check the prices before you buy.
Don't count out frozen produce. "Frozen veggies are frozen at their peak, which locks in nutrients-making them a healthy alternative to fresh," says Pavini. "But check the ingredient list to make sure there are no sauces, seasonings, or syrups added." You can find cheaper prices or coupons for frozen more often than fresh.
Go to the market. "If you live near a wholesale produce market that's open to the public then you can get fruits and veggies at wholesale prices," says Pavini. "It means buying in bulk though, so team up with a neighbor and split your haul or buy in bulk and freeze portions for later use."
Buy the whole chicken. "You pay a premium for boneless chicken breasts-around two to three times as much than for the whole chicken, leg quarters, or bone in thighs," says Pavini.
Go for frozen fish. "A lot of seafood is frozen anyways, so you might as well compare the cost at the counter and in the freezer," says Pavini. "Canned tuna and salmon is also an affordable alternative."
Check out more great stories from Shape:
http://www.popsugar.com/fitness/Eating-Healthy-Budget-40626669#comment Budget Tips Healthy Eating Tips Healthy Living Mon, 21 Mar 2016 02:05:00 -0700 Shape 40626669 tv-14 Eating Healthy on a Budget http://www.popsugar.com/fitness/Benefits-Rowing-Machine-40614400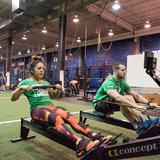 The rowing machine is getting more and more use lately, as many fitness enthusiasts are discovering the power of this surprisingly simple (but crazy effective!) workout. CrossFit boxes love incorporating rowing into their programs, and boutique rowing studios are starting to pop up in major cities, but for some reason, we're still seeing empty rowing machines at the gym.
Related: Row Like a Pro and Get a Great Workout
To find out a little bit more about what makes rowing so amazing, we talked with a couple experts – Kevin O'Connell, coach at Reebok CrossFit ONE, and Dino Adelfio, instructor at Row Club rowing studio in San Francisco – and we took a class ourselves. Holy. Cow. That class was hard, but incredible! We were definitely feeling the burn the next day (hello, quads!).
Here are four reasons you should try rowing now:
It's a Total-Body Workout: Did you know that rowing uses 86 percent of the muscles in your body? That's pretty hard to beat. Plus, rowing is a cardio workout, which burns major calories and leads to a healthier heart.
It's efficient: Adelfio told us that NASA astronauts train with rowing, because it's so efficient. Thirty minutes of rowing can have the same physical impact as 90 minutes of cycling, so if you're short on time, skip Spin and head to the gym for a quick session.
It's versatile: The moves you do in rowing "carry over to the mechanics of other movements" outside the gym, explains O'Connell. CrossFit founder Greg Glassman defines this as "universal recruitment patterns," a characteristic of Functional Movements. When we took our first rowing class, we experienced firsthand how the rowing movement breaks down into squat and front row, working many different muscle groups.
It's injury-safe: O'Connell says that with rowing, "there is minimal impact loading, so it is safe for individuals that may have had ankle, knee, or hip injuries." NOTE: make sure to keep the damper – which controls the resistance – set to 5 and no higher!
Ready to get started? Here's how to start using the rowing machine. If you're more familiar with the machine, try our rowing interval workout.
http://www.popsugar.com/fitness/Benefits-Rowing-Machine-40614400#comment CrossFit Rowing Workouts Gym Cardio Mon, 21 Mar 2016 01:35:00 -0700 Dominique Astorino 40614400 tv-14 Benefits of Rowing Machine http://www.popsugar.com/fitness/How-Do-I-Lose-Weight-25489490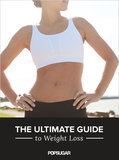 Losing weight is not easy, and whoever tells you differently is lying. It takes commitment, hard work, and for many, a complete lifestyle makeover. But armed with these 56 techniques, losing weight suddenly becomes easier.
If you're looking for quick fixes or a lose-10-pounds-in-10-days kind of promise, then you've come to the wrong place. But if you want an insider's guide on how to lose weight and keep it off for good, keep reading. From basic weight-loss fundamentals to weird tricks proven to melt away that muffin top, you're only 10 pounds away from your new self.
Related: The 10 Worst Foods Celeb Trainers Say You Can Eat
http://www.popsugar.com/fitness/How-Do-I-Lose-Weight-25489490#comment Weight Loss Tips Diet Tips New Year's Resolutions Weight Loss Metabolism Sun, 20 Mar 2016 17:00:00 -0700 Michele Foley 25489490 tv-14 How Do I Lose Weight? http://www.popsugar.com/fitness/Exercises-Get-Rid-Flat-Butt-18361944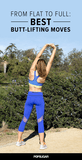 Whether you inherited it from your mother or losing weight has left you with a flat and tiny tush, you secretly may be hoping for a fuller, shapelier bottom (maybe even one like Jen Selter). It's time to step up your strength-training routine. Just like hiking and running hills, these 11 moves will build, sculpt, and lift your glutes in no time! And her are some beauty tips to help your toned tush look even smoother.
– Additional reporting by Emily Bibb
http://www.popsugar.com/fitness/Exercises-Get-Rid-Flat-Butt-18361944#comment Butt Exercises Workouts Strength Training Sun, 20 Mar 2016 16:00:00 -0700 Jenny Sugar 18361944 tv-14 Exercises to Get Rid of a Flat Butt http://www.popsugar.com/fitness/Evening-Tips-Weight-Loss-35359552
While losing weight isn't something that happens overnight, doing some prep work the night before can make all the difference when you step on the scale. If slimming down and becoming healthier are two goals at the top of your priority list, here are four must dos to make part of your weeknight routine.
http://www.popsugar.com/fitness/Evening-Tips-Weight-Loss-35359552#comment Diet Tips Weight Loss Sun, 20 Mar 2016 14:30:00 -0700 Jenny Sugar 35359552 tv-14 Evening Tips For Weight Loss http://www.popsugar.com/fitness/What-Rage-Yoga-40614782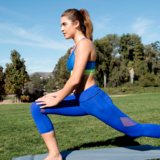 In addition to an established range of yoga classes that've become an escape for the overworked and the overstressed, YourTango introduces an angry kind of yoga. Find out how screaming profanities to Metallica can help you relax.
Namaste, b*tches.
It used to be that only hippies or Indians did yoga, but now everybody does it, and a yoga body is something worth attaining. There are so many different kinds of yoga, too. In addition to the more traditional versions like Hatha, Kundalini and Bikram, there's also power yoga, hot yoga, and curvy yoga.
But in Canada, there's Rage Yoga. Instead of a serene environment complete with incense or candles in a light-filled room, Rage Yoga is held in the basement at Dicken's Pub in Calgary, Alberta.
Don't expect the gentle sounds of a mini waterfall or the tinkling of bells – the background music for Rage Yoga is heavy metal and swearing.
Lindsay Istace, the founder of Rage Yoga, describes it as "a practice involving stretching, positional exercises and bad humor, with the goal of attaining good health and to become as zen as f*ck. More than just a practice, Rage Yoga is an attitude."
Loosely based on Vinyasa Yoga, Rage Yoga allows the participant to get all their emotions out by stretching, cursing, and making rude gestures. You can relieve a lot of stress and tension by screaming profanities, flipping the bird, and rocking out to Metallica or Black Sabbath. Though, considering these classes are held in Canada, I wouldn't rule out the piercing vocals of Geddy Lee and Rush.
Istace first created Rage Yoga as a way to change the culture of traditional yoga to be a better fit for her.
"I'm a very loud, colorful personality. I wanted to create a practice that I felt comfortable in," she told CBC. "I knew I wasn't alone."
Istace developed Rage Yoga while she was going through a painful breakup.
"When you create space for yourself to be angry and to shout and swear and scream, suddenly it's hard to take yourself so seriously. So it goes from anger to laughter pretty quickly," she said. "And we have a lot of that [laughter] going on in here.
Some yoga enthusiasts don't consider Rage Yoga real yoga, but that doesn't bother Istace.
"Everyone's entitled to their own opinion. Different things work for different people and not everyone has to be on board."
For now, classes cost $12 for drop-in visits and $55 and $100 for five- and ten-class passes, respectively. Her classes usually have around five to 12 students, and she's planning to launch monthly online classes. But if you take the class at Dicken's Pub, you're welcome to have a beer afterward.
Check out more great stories from YourTango:
http://www.popsugar.com/fitness/What-Rage-Yoga-40614782#comment Workouts Yoga Sun, 20 Mar 2016 13:00:00 -0700 YourTango 40614782 tv-14 What Is Rage Yoga? http://www.popsugar.com/fitness/Sesame-Ginger-Quinoa-Salad-Vegan-34682147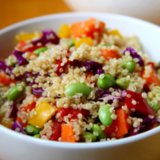 If you've spent the last few months sipping steamy soups and biting into comforting pasta dishes, your waistline might not be ready to bare it all on the beach. If you're looking to get back to your slimmer self, here's a healthy tip that works – eat a rainbow. Since bright and vibrant-colored foods like fresh veggies are lower in calories and higher in fiber than blah-colored foods like pasta and bread, you'll lose weight without going hungry.
If you're bored of a basic green salad, here's a hearty variation that includes cooked quinoa for added protein and fiber. It's vegan and gluten-free, and for just 360 calories, each delicious bowl offers 15 grams of protein and 7.8 grams of fiber.
It's served cold, so it's the perfect recipe to celebrate the warmer weather. Make it ahead and keep a bowl in the fridge for an easy post-workout dinner or to bring to your next potluck. You can whip up this simple dish in 30 minutes, and it's so pretty, you can't help but dig in!
From Jenny Sugar, POPSUGAR Fitness
Sesame Ginger Quinoa Salad
Ingredients
1 cup quinoa, rinsed
2 cups water
1/4 teaspoon salt
1 1/2 cups shelled frozen edamame
3 medium carrots, peeled and diced
1/2 yellow pepper, diced
1/2 red pepper, diced
1 cup red cabbage, chopped
2 tablespoons sesame oil
2 tablespoons rice vinegar
3 teaspoons fresh ginger, finely minced
1 tablespoon sesame seeds
Directions
Place the quinoa, water, and salt in a covered pot. Heat on high until it boils, lower the heat to low, and cook for about 15 minutes or until the quinoa is soft and the water absorbed.
Pour the quinoa into a medium-sized bowl, and mix in the frozen edamame, carrots, peppers, and cabbage.
In a small bowl, make the dressing by mixing the sesame oil, rice vinegar, minced ginger, and sesame seeds.
Pour the dressing over the quinoa and veggies, and mix thoroughly. Enjoy immediately, or store in a covered container for later.
Source: Calorie Count
Information
Category

Salads, Main Dishes

Yield

4 servings

Cook Time

30 mins
Nutrition
Calories per serving

363
http://www.popsugar.com/fitness/Sesame-Ginger-Quinoa-Salad-Vegan-34682147#comment Healthy Recipes Salads Healthy Living Vegan Gluten-Free Vegetarian Quinoa Sun, 20 Mar 2016 12:00:00 -0700 Jenny Sugar 34682147 tv-14 Sesame Ginger Quinoa Salad | Vegan http://www.popsugar.com/fitness/Printable-Super-Set-Total-Body-Workout-40613305
The following post was originally featured on Jill Conyers and written by Jill Conyers, who is part of POPSUGAR Select Fitness.
Don't let the short, 20-minute interval fool you; this workout is tough. It will blast every muscle and leave you soaked in sweat. You'll be energized for hours after the workout. And all in about 30 minutes. Boom!
Challenge Yourself
Click to save to your mobile device or download the workout to print.
Modify based on your individual fitness level and needs.
When choosing weights, each exercise should challenge your muscles enough that you struggle toward the end, but you're able to complete the prescribed number of reps. If any exercise is too hard, use a lighter weight, choose an easier variation of the move, or increase the rest time. If an exercise feels too easy, use a heavier weight, choose a harder variation, or decrease the rest time.
For each exercise, you'll work for 20 seconds and then rest 10 seconds. Perform each set alternating each exercise with no rest in between the exercises. Do as many reps as you can in 20 seconds per exercise, rest 10 seconds, and then move on to the next.
Time: approximately 30 minutes to complete the warmup, Super Sets four times each, and the cooldown
Equipment needed
dumbbells: 5 to 8 pounds (depending on your fitness level)
timer
mat (optional)
Remember:
Keep your core tight.
Shoulders blades down and back.
Don't skip the warmup or stretching.
Use proper body alignment and good form.
Reps and rest periods should be based on your fitness level.
Modify as needed to meet your fitness level by increasing/decreasing reps, weight, and sets.
Gradually increase intensity based on your progress.
I am a certified personal trainer, but this workout was not created for your specific fitness level and needs. Make modifications as needed. Intensity and rest periods should be based on your individual fitness level. See your physician before beginning any exercise program. This website is not intended as a substitute for the medical advice and supervision of your personal physician. Any application of this or any other exercise routine set forth in this program is at the viewer's discretion and sole risk.
Thrusters (1) Start in plank position, with your feet hips-width apart. (2) Bend your knees, and springing off both legs, get into a crouch position. (3) Quickly extend your legs and jump both feet back behind you into the starting position. (4) Repeat. Keep your abs tight your body straight and don't let your lower back drop. Targets: glutes, hamstrings, quads, triceps
Triceps Kickback (1) Hold a dumbbell in each hand and stand with feet shoulder-width apart, knees slightly bent. (2) Bend over at the waist so your torso is almost parallel to the floor. Bend both elbows so that your upper arms are locked at your sides and parallel to the floor. Your forearms should be perpendicular to the floor. (3) Keeping both upper arms still, straighten your arms behind you until the ends of the dumbbells are pointing toward the floor with your palms facing in toward your body. Hold for a beat and inhale, slowly lowering your arms back to the start position. (4) Repeat. Keep your abs tight and your back flat. Do not let your upper arm move during the entire exercise. Targets: triceps
Push-Up (1) Lie face down with your legs straight out in behind you and your feet together. (2) Bend your elbows and place your palms on the floor out to the sides of your chest. Position your palms so they are directly under your elbows. When your arms are bent they should form a 90-degree angle. (3) Your neck should be straight and your eyes focused on the floor in front of you. (4) Keep your abs tight. (5) Straighten your arms so that your body is hovering over the floor, balancing on your palms and the balls of your feet. (6) Bend your elbows and lower your entire body until your upper arms are parallel with the floor. (7) Exhaling, push back up to the starting position. Targets: chest, shoulders, triceps, abs
Dumbbell Reverse Lunge (1) Stand with your feet slightly apart while holding a dumbbell in each hand with your arms relaxed at your sides. (2) Stabilize your abdomen, straighten your back, and step back with your left leg while bending your right knee. Plant the ball of your left foot on the floor behind you, then bend your left leg and lower yourself toward the floor, keeping your torso upright. Continue down until your left knee nears the floor and your right thigh reaches horizontal. (3) Contract your glute muscles on the right side to extend your hips and return to the standing position while bringing your left leg back to the original position. (4) Repeat the movement on the opposite leg. Targets: glute max, quads, hamstrings, inner thigh, calves
Shoulder Press (1) Stand holding a dumbbell in each hand just outside of your shoulders, with your arms bent and your palms facing each other. (2) Set your feet shoulder-width apart and knees slightly bent. (3) Keeping your core braced press the weights upward directly over your shoulders until your arms are completely straight and elbows locked. (4) Slowly lower the dumbbells back to the starting position. Targets: front deltoids, middle deltoids, triceps
Dumbbell Row With Rotation (1) Stand straight, feet hips-width apart with a dumbbell in one hand. Keeping your abs pulled in, bend forward at the waist until your torso is almost parallel to the floor (brace yourself on a chair or workout bench if needed for support). (2) Let the dumbbell hang from your shoulder, your palm facing behind you. (2) Keeping your arm close to your torso, exhale and pull the right dumbbell up. (3) As you row the dumbbell, rotate the same side of your torso upward. (4) Pause, then lower your body and the weight back to start position. (5) Complete the prescribed number of reps with one arm, then do the same number of reps with the opposite arms. Targets: upper and middle back, biceps, rear deltoids, obliques
Staggered Hands Push-Up (1) Begin with your arms in a traditional push-up position, but then stagger your hands by moving one upwards about six inches, and the other downwards about six inches, keeping them shoulder-width apart. (2) Perform a push-up, pause, and switch your hands alternating positions with each repetition. Your neck should be straight and your eyes focused on the floor in front of you. Keep your abs tight. Targets: core, shoulders, triceps
Dumbbell Side Lunge (1) Stand with your feet hip-distance apart and feet pointed straight ahead. Hold a dumbbell in each hand at arms length down by your sides with your palms facing each other. (2) Lift your left foot and take a big step to our left. Keep your foot flat on the floor as you push your hips back and lower your body by dropping your hips and bending your left knee. (3) Pause, then push yourself back up to start position with your bodyweight in your heels. Keep your core engaged and your torso upright. Repeat on the opposite side. That's one rep. Targets: quads, calves, glutes, hamstrings
Squat Thrust (1) Stand with your feet shoulder width apart and your arms at your sides. (2) Push your hips back, bend your knees, and lower your body as deep as you can in a squat. As you squat down, place your hands on the floor in front of you, shifting your weight onto them. (3) Kick your legs back into a plank position then quickly bring them back up into a squat position. (4) Stand up quickly and repeat the entire movement. Targets: glutes, hamstrings, quads, shoulders, chest
Bicep Curl Press (1) Holding dumbbells in both hands palms facing inward, stand with your feet shoulder-width apart, knees slightly bent. (2) Rotate the palms facing outward and lift the weights toward your shoulders (bending elbows), in one fluid continuous motion, rotate your palms away from your body as you continue pushing the weights over your head. (3) Reverse the motion by bringing the weight down to your shoulders with the palms out, then turn them to fully extend the elbows, and bring the arms to the starting position. Targets: biceps, front deltoids, middle deltoids, triceps
You might also like:
Total-Body 30-30 Interval Workout 1
Tone and Lean Legs Circuit Workout
Short-Sleeve and Tank Top Upper-Body Workout
http://www.popsugar.com/fitness/Printable-Super-Set-Total-Body-Workout-40613305#comment Full-body workouts Workouts Strength Training Sun, 20 Mar 2016 11:00:00 -0700 Jill Conyers 40613305 tv-14 A Printable Super Set Total-Body Workout http://www.popsugar.com/fitness/A4-Waist-Challenge-40603423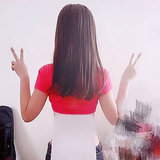 We can think of a lot of ways to use printer paper, but we never guessed it would be used as a body measuring tool. Asian women are taking A4 printing paper and putting it in front of their waists to show off their slim figures, with some ladies calling it the #a4waist #challenge.
Although the challenge has been ongoing since February, if you've seen the shocking photos here, you know why it needs to stop immediately. Instead of promoting different body types on social media and celebrating all figures, the #a4waist hashtag is sending out the message that only skinny is in. For reference, a piece of A4 printer paper is only eight inches wide.
This viral challenge is similar to last year's belly button challenge, where girls were encouraged to reach their arm around their backs to touch their belly button as a way to gauge if they need to lose weight. Though that trend has thankfully died out, it's disturbing to see how many users are participating in the A4 waist challenge. On Weibo alone, the Chinese app already has millions of photos with this hashtag, and Instagram has 82 posts and counting.
Some users, however, have taken a stand against these viral photos by uploading sheets of paper that say, "Holding a piece of paper in front of your waist should not define your beauty," followed by the hashtag #stopa4waist. One woman even cheekily wrote "A4" on a piece of paper and stuck it on her giant stuffed bear to prove how ridiculous the challenge really is. Because let's be honest, life is more exciting when you're including everyone in the game . . . not only those with an A4 waist.
http://www.popsugar.com/fitness/A4-Waist-Challenge-40603423#comment Instagram Body Image Sun, 20 Mar 2016 10:00:00 -0700 Marina Liao 40603423 tv-14 The A4 Waist Challenge http://www.popsugar.com/fitness/Breakfast-Smoothies-Weight-Loss-32187321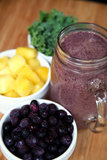 If you're looking to sip away the pounds, juice cleanses may not be the best idea. Smoothies, however, could be your best-kept weight-loss secret: the blended beverage offers you tons of nutrition as well as protein and fiber to help keep you full until your next meal. Whipping up a smoothie for breakfast will further help you rev up your metabolism first thing in the morning, so here are 13 smoothies to fill you up as the scale ticks down.
Related: The Best Breakfasts For Weight-Loss Success
http://www.popsugar.com/fitness/Breakfast-Smoothies-Weight-Loss-32187321#comment Healthy Recipes Smoothies Weight Loss Breakfast Sun, 20 Mar 2016 08:35:00 -0700 Leta Shy 32187321 tv-14 Breakfast Smoothies For Weight Loss
Source: POPSUGAR Fitness : PopSugar