4/29/16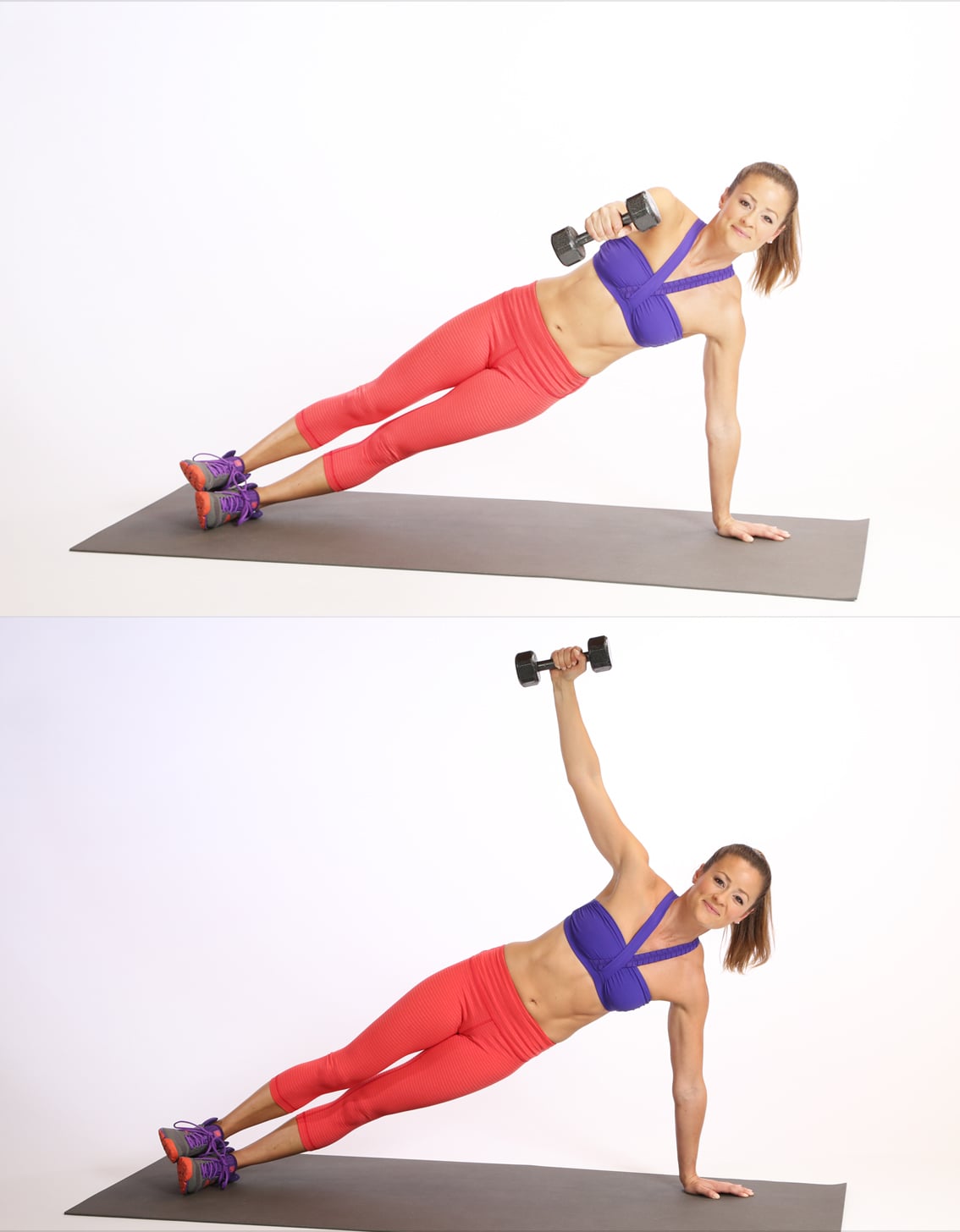 You've mastered the plank. You've schooled the side plank. Now you're ready for the next challenge: a side plank with reverse fly. This challenging plank variation works just about every muscle in your body while also giving your core an extratough workout. Side planks already do a good job at working the side body, and adding a reverse fly into the mix will also tone the shoulders. Start working this into your strength-training routine, pronto!
Related: Feel the Burn in This Challenging Plank Variation
Start in a side plank on your left side, holding your weight in your right hand with your right arm parallel to the floor.
Exhale and pull your abs toward your spine to stabilize your torso as your raise your right arm to the ceiling. Do not let your hand travel behind your shoulder. Lower the weight back to starting position to complete one rep. Squeeze your inner thighs together for added stability.
If you feel unstable in this position, split your legs, bringing your right leg forward to steady yourself.
Do 10 reps before switching sides.
Image Source: POPSUGAR Photography
POPSUGAR, the #1 independent media and technology company for women. Where more than 75 million women go for original, inspirational content that feeds their passions and interests.
Source: This Move Will Do Serious Work on Your Abs : PopSugar