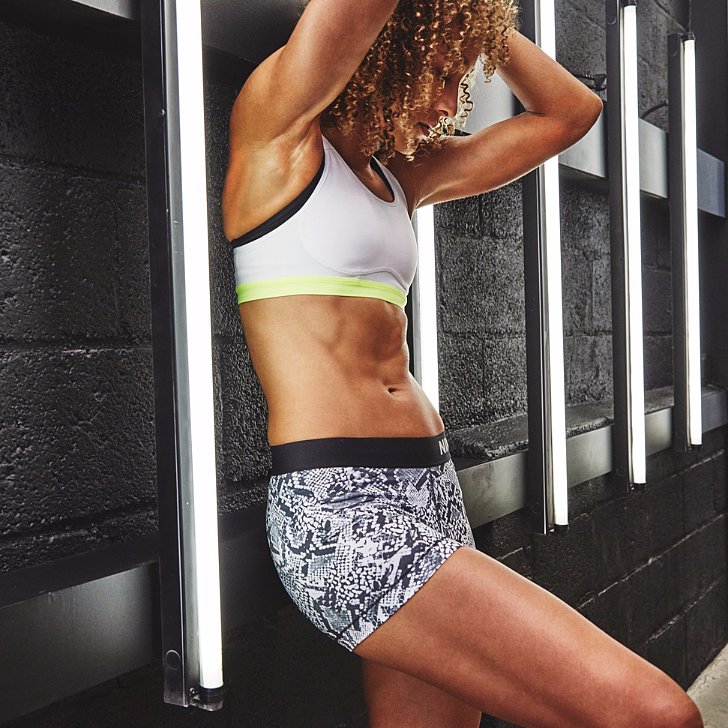 Not every workout has to be a no-holds-barred sweat fest, but we're not going to lie: those days when you crush it at the gym are the ones that are going to help you see results fast. So pound that pre-workout shake, and take this hour-long workout with you the next time you want an effective workout. The intense workout is one of The Biggest Loser: Australia trainer Michelle Bridges's secrets for burning calories fast, and it's not for beginners. This particular workout from Michelle's newest book, Total Body Transformation ($17), comes at weeks nine and 10 of her 12-week plan, so if you're new to the gym, then start off slow, modify, or try one of our beginner-friendly workouts instead. If you're up for a challenge, however, check out the workout below, learn the moves, print the workout, and get ready to burn calories and boost your metabolism.
To start, do a warmup: three minutes on the rowing machine, ending with a 500-meter (1/3-mile) sprint. Follow it up with 20 minutes on the treadmill (Michelle recommends 5 to 6 mph at 2 percent incline for 20 minutes or 10 minutes at 5 to 6 mph and 2 percent incline followed by 10 minutes at 3.5 mph at 12 percent incline.) Aim to get your heart rate up to 150 bpm by the end of your warmup. Then follow with these two circuits below, repeating each circuit three times. End with a cooldown stretch.
This workout is made for the gym, but you can modify any of these moves to suit the equipment you have at home (jog in place or use dumbbells in place of the barbell, for example).