When you're trying to cut costs, it can seem daunting to try to eat healthy as well. Thankfully, our friends at Shape have proved that clean eating is still possible on a budget.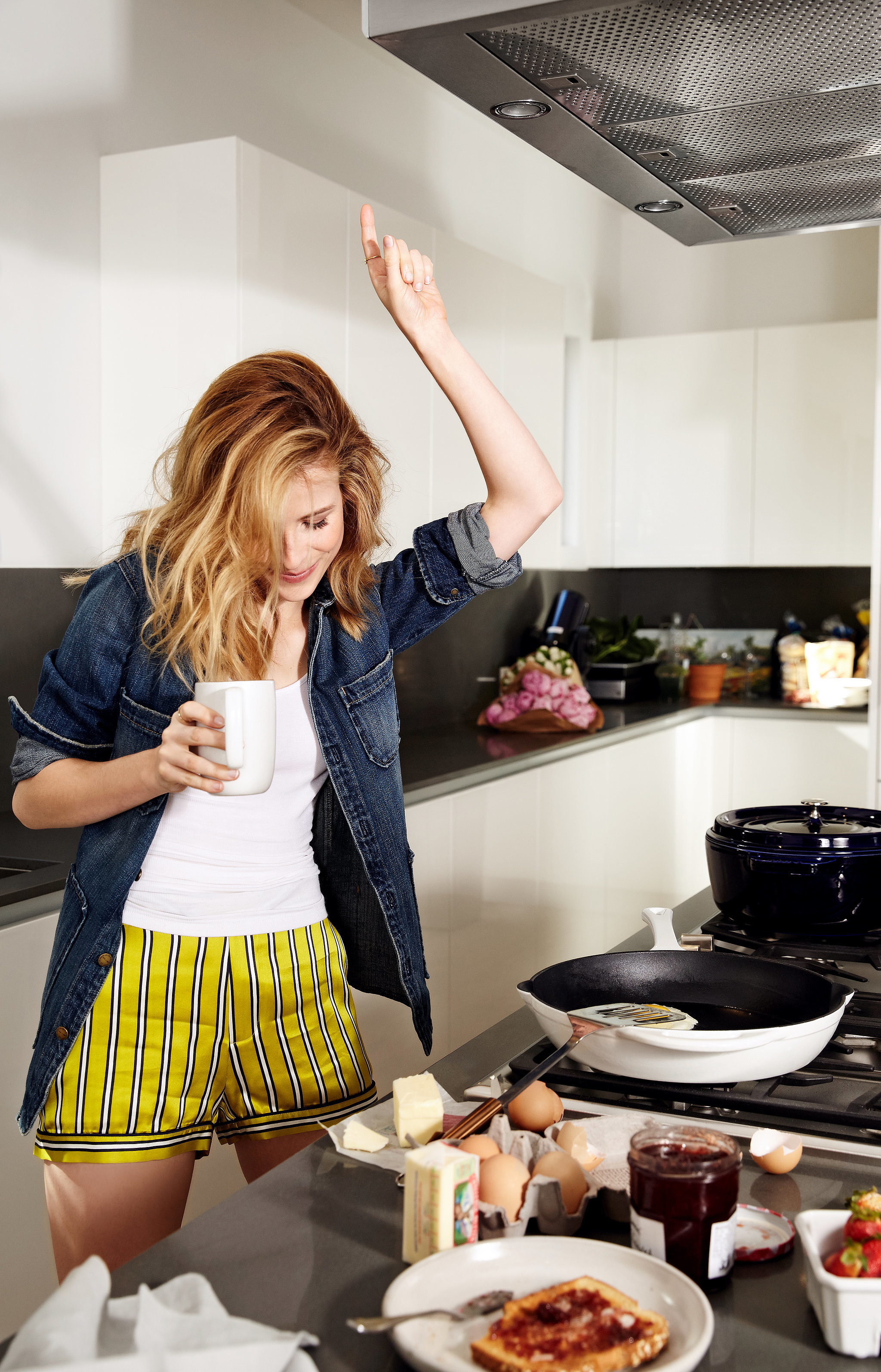 Image Source: POPSUGAR Photography / Sisilia Piring
My roommate and I fancy ourselves the real-life versions of Broad City or Two Broke Girls—but with fewer shenanigans and more real-life #recentgradprobz. We're living the big-city life and loving it. But, as any young NYC residents can attest, we're not rolling in dough after paying our rent.
Hence, this challenge: I wanted to prove that you can eat healthy without breaking the bank, even in the second most expensive city in the country. Gwyneth Paltrow tried (and failed) at the #FoodBankNYCChallenge last year, which dared participants to try to live off $29 a week to experience what it's like for a family to be entirely reliant on food stamps. While I didn't shoot as low as $29 a week, I set my sights on $5 a day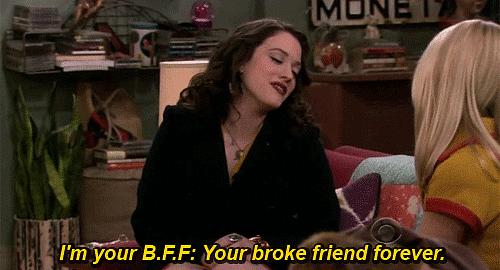 Image Source: CBS
The Rules: Coffee and tea don't count towards the total for the day (because, free office coffee). But that only includes homemade or complimentary coffee—no splurging on Starbucks. Other freebies: herbs and spices and common condiments like olive oil, ketchup, and hot sauce.
The Price: Limiting myself to $30 for a week's worth of groceries would've been tough; I already had large quantities of some foods that I didn't need to buy more of (i.e. rice, oatmeal, peanut butter etc.), and I would end up buying some foods that lasted longer than a week, but would still count towards that total. Instead, I decided to keep track of the cost of everything I ate each day.
The Process: I created a spreadsheet (seriously, I tackled Excel for this, you guys) that added up the cost per serving of every single thing I ate. For example, if I bought five oranges for $4, I logged the cost of eating an orange at $0.80 each. I chose to do most of my shopping at Trader Joe's, which is one of the cheaper places I've found in Manhattan. (Think: prices that are actually comparable to the rest of America. Thanks, New York, for being the city of dreams and really freaking expensive food).
The Twist: As a fitness-obsessed human, I already log my food each day on MyFitnessPal—so I'm no stranger to counting every almond that goes into my mouth. I'm also pretty particular about trying to hit the correct proportions of macronutrients (protein, fat, and carbohydrates) each day—meaning, I spent the week playing the ultimate game of food Tetris, trying to fit my macros and my budget. (If you want to track your meals, try MyFitnessPal or one of these other great weight loss apps.)
Mantra: Make It Work
Image Source: NBC
My go-to breakfast is simple and pretty cost effective: oatmeal with cinnamon and peanut butter, half a banana, and a sprinkle of chia seeds (total cost: $0.70). That made mornings easy, except for a weekend breakfast when I splurged on some egg whites, two whole eggs, jarred jalapeños, and some crumbled fat-free feta (total cost: $1.43).
TBH my lunches weren't the most exciting thing. I brought a few #saddesksalads: baby spinach topped with cooked chicken breast and balsamic vinegar. I also had a cheese stick, baby carrots, and brought one ounce of almonds and an apple for a snack. Sometimes I swapped tuna for chicken and added a slice of avocado instead of almonds (gotta get those healthy fats!) (total cost: 2.17).
For dinner, I alternated between two different dishes. The first was a mashup of ground turkey, spiralized zucchini, brown rice, and marinara sauce. Call me weird, but this one-dish dinner seriously hits the spot (total cost: $1.37). The other was a sort of DIY burrito bowl: chicken cooked with chili powder on top, brown rice, black beans, tomato, and avocado. Add a dash of hot sauce or salsa, and it's basically a Chipotle masterpiece (total cost: $1.54).
And then there was the most important meal of the entire day (obv): dessert. With less than a dollar left for the day, I had to be smart with my last few cents (and calories). Some days, I had half a protein bar with half a grapefruit or an apple (total cost: $0.95), some days I had 2% fat Greek yogurt topped with half a banana and a drizzle of honey (total cost: $0.84), and other days I had a shake with vanilla unsweetened almond milk, half a scoop of protein powder, and a tablespoon of powdered peanut butter (total cost: $0.95). (If these don't sound good enough for you, try these 11 Desserts with Hidden Healthy Foods.)
My totals across the week ranged from $4.90 to $5.19—so, yeah, it wasn't exactly $5, but I'd say I proved my point; you can absolutely eat healthy on a budget.
Time for the #RealTalk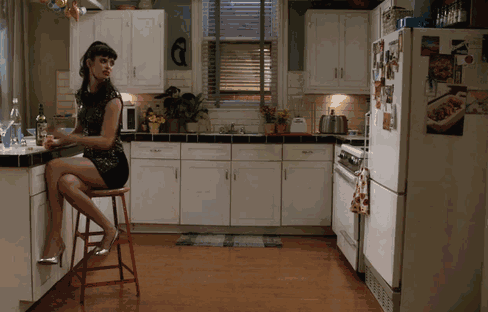 Image Source: ABC
For everyone that's going to immediately say, "you weren't eating enough!" or "that wasn't enough variety!"—hold on. I was eating about 1,600 calories a day (which is right in the ballpark of what someone my size, age, and activity level needs, according to MyFitnessPal). Sure, those sad desk salads may have gotten a little boring, but I was getting plenty of servings of fruits and veggies, protein, and fat for each day. What more can a girl ask for? (Plus, if people on food stamps might not be allowed to spend them on things like steak and cake, then I shouldn't be allowed to include them in my challenge, right?)
Some things made it easy for me: I've always been a brown-bag lunch kind of girl, and I've tried my hardest to limit my Starbucks addiction to the weekends (so I didn't have to give up exciting lunches or daily coffees). Because I already track my food, I know exactly what goes in and out of my pantry each day. If you're more of a mindless muncher, you may not realize how much of your money is going to food each week, and tackling a strict budget like this might be a tough wake-up call.
There were points when I was definitely hungry, and I tried to play it smart; as an avid fitness person, I like to listen to the cues my body gives me. If my stomach says "HEY, I'M HUNGRY" and starts growling loud enough for my Shape coworkers to think I have an animal under my desk, I'm going to feed it. (Except when it says to eat the entire jar of peanut butter). Hence, the reason I went a little over $5 on some days.
But the struggle was real. Having to say "no" to food is hard enough as it is, and when you add tight financial restrictions? UGH. I don't think I could maintain this forever, but sticking to a similar budget for a few days a week seems totally doable. If you normally spend $10 a day on lunch and another $15-20 on dinner, start packing and cooking instead. Think of how quickly those savings will add up! After a few weeks, that's a new pair of Nike leggings. (Really though, thinking of your savings in terms of workout clothes helps a lot.)
Food Budgeting 101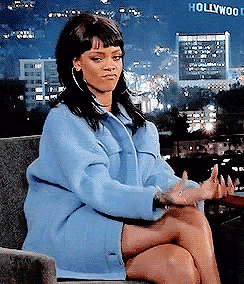 Meal prepping and pre-shopping planning was crucial to surviving the week. (Here's a healthy grocery shopping list and no-sweat meal-prep tricks to help you get started.) Jeanette Pavini, savings expert for Coupons.com, also has a few tips for leaving the grocery store without leaving all your money there too.
Put in a little work. "We pay for convenience," says Pavini. That means pre-washed and chopped lettuce will probably be more expensive than buying a whole head of it and chopping yourself. Double check the prices before you buy.
Don't count out frozen produce. "Frozen veggies are frozen at their peak, which locks in nutrients—making them a healthy alternative to fresh," says Pavini. "But check the ingredient list to make sure there are no sauces, seasonings, or syrups added." You can find cheaper prices or coupons for frozen more often than fresh.
Go to the market. "If you live near a wholesale produce market that's open to the public then you can get fruits and veggies at wholesale prices," says Pavini. "It means buying in bulk though, so team up with a neighbor and split your haul or buy in bulk and freeze portions for later use."
Buy the whole chicken. "You pay a premium for boneless chicken breasts—around two to three times as much than for the whole chicken, leg quarters, or bone in thighs," says Pavini.
Go for frozen fish. "A lot of seafood is frozen anyways, so you might as well compare the cost at the counter and in the freezer," says Pavini. "Canned tuna and salmon is also an affordable alternative."
Check out more great stories from Shape:
Source: I Ate Healthy For a Day in NYC – and Didn't Starve : PopSugar