It was a gorgeous day as the elite athletes of the Boston Marathon made their way up and down the hills of Hopkinton, Wellesley, and Brookline before entering the city for the grand finale. Here's how the day races went.
Men's Wheelchair
In a photo finish, Switzerland's Marcel Hug took home the prize with a time of 1:24:01 — his second straight win of the Boston Marathon. Mere seconds behind Hug were Ernst van Dyk (1:24:02) of South Africa and Australia's Kurt Fearnley (1:24:03), who finished in second and third place, respectively.
Women's Wheelchair
In an incredible feat, Tatyana McFadden took home her fourth straight win of the Boston Marathon. McFadden finished with a time of 1:42:16, more than a full minute over Manuela Schär of Switzerland, who finished with a time of 1:43:30. Wakako Tsuchida of Japan finished third with a time of 1:43:34.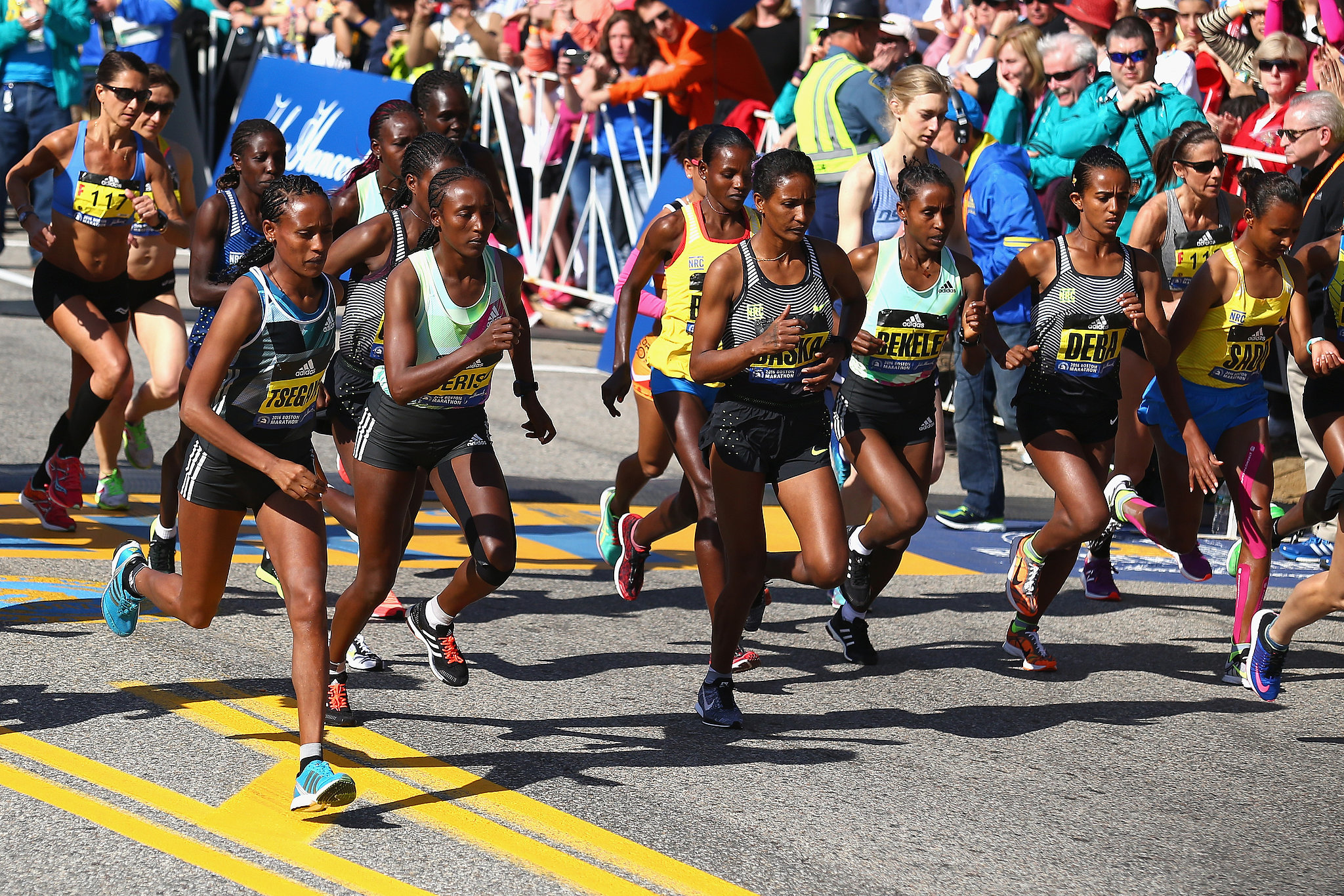 Women's Race
The women's race may have gotten off to a conservative start, but once the elite pack made it through the hills, they more than made up for it — what started out as a lead pack of 14 decidedly dropped down to a pack of four. As the group moved into the city, everyone assumed it was a two-women race between Tirfi Tsegaye of Ethiopia and Joyce Chepkirui of Kenya, until an incredible move by Atsede Baysa. At mile 22, and more than 37 seconds behind, Baysa, 29, was able to catch up with the women until she outran them both — an incredible feat rarely seen, if ever.
In a come-from-behind move, Baysa surged ahead, winning with an unofficial time of 2:29:19; remarkably, after passing the finish line, Baysa looked energized, as if she could keep running! Baysa is a two-time Chicago Marathon winner, and of the win she said, "I am incredibly surprised, and so happy." Tsegaye finished second (2:30:03), and Chepkirui (2:30:50) rounded out the podium with a third-place win.
Check back, as we'll be updating the elite men's race as it finishes.
Source: Congratulations to All the Winners of the Boston Marathon : PopSugar