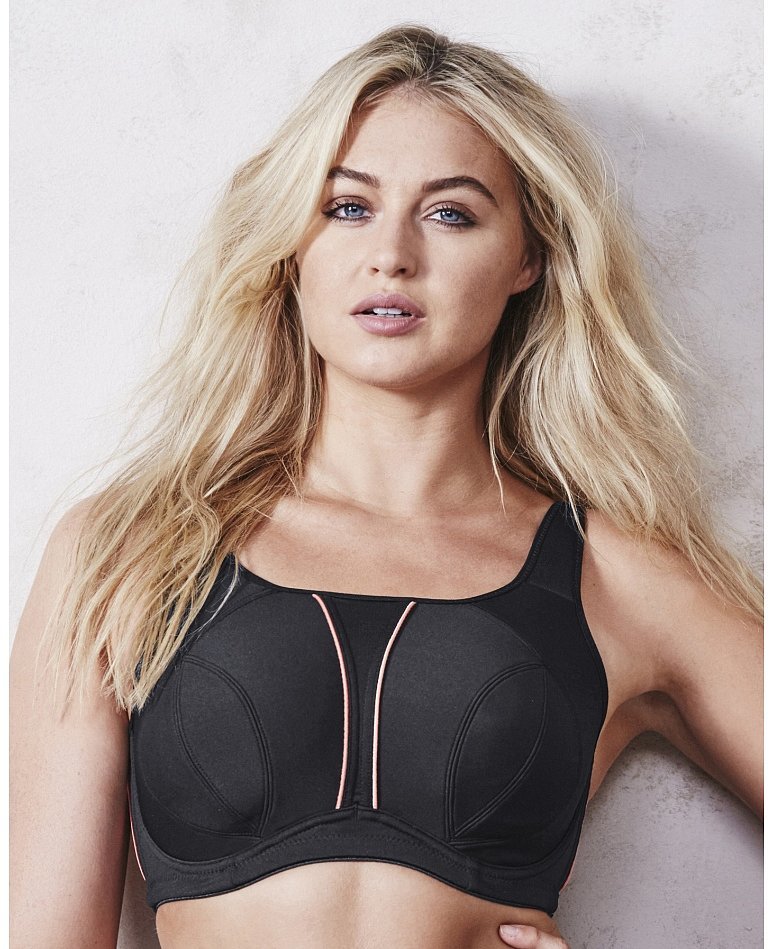 Beware of the sports bra purporting to be supportive, high-impact, and suited for bigger busts and yet serves better as a slingshot than the sturdy friend you need in your many athletic endeavors. Seriously . . . beware.
For women with bigger breasts, the sports bra market is pretty saturated with compression bras, i.e. the dreaded uniboob bra, that are tight enough to keep everything in place. While those can feel firm, it's best to opt for an encapsulation bra, i.e. one that has separate cups, that can also have a slight compression feel to it so that your breasts are supported but not suffocated.
These types of bras also typically have a traditional back closure — like regular underwire bras — since their tightness should make it so that you wouldn't normally be able to put it on over your head and shoulders. All of these characteristics are the makings of one badass bra for badass workouts, like anything from boot camp to CrossFit to plain old running.
So while a lot of bras claim to be high impact and sadly aren't, there are still a ton of great selections out there. Keep reading for our favorites — many of them come in smaller sizes, but we've called out their larger cup-size offerings.